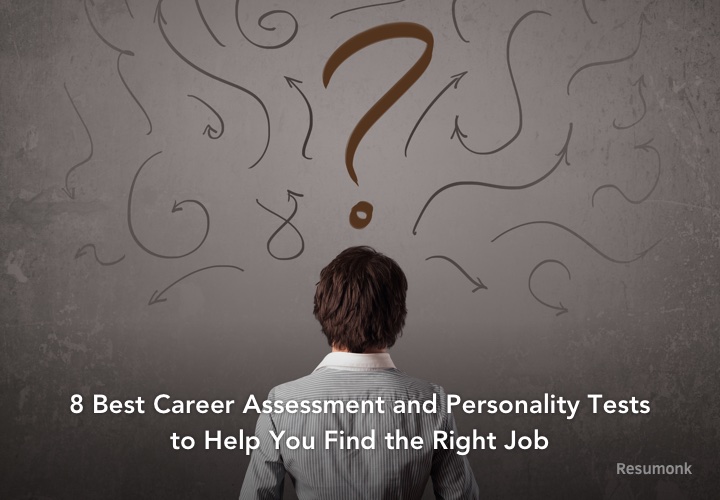 Starting in college, helping you figure out what to do for the rest of your life becomes a goal for your teachers. Of course, you are only 13 years old. But your job is something that's stuck in your head right from the start.
So, you go to high school, and maybe you take specific classes in psychology or anatomy.
Then the university rolls around. Or maybe you'd rather skip college.
Whichever you choose, your career may not have turned out to be what you thought it would be. People change, and it's normal to realize that what you wanted to do in college or in your early years may not be what you want to do for the rest of your life.
If you get caught up in this puzzle, relax.
It is possible to change careers and find something that you are truly passionate about! To help you out, there are tons of personality and career tests you can take.
Even if you haven't worked yet, you can still take these tests. You might be surprised at what you find!
1. Self-managed research
The options are great in life. And having options in your career to do whatever you want is a dream come true.
Self-managed research offers many options. Instead of the traditional questions and answers, this test asks you questions and then ranks you into certain categories.
For example, you are sorted into three categories based on how you answer questions. You can be categorized as artistic, realistic, and social. Each category has a selection of jobs that matches how you answered the questions.
This is not your typical career and personality test. It's worth a try if you want to take a test that will give you options that you might not get by taking the others.
2. Who am I?
This is another unique approach to personality testing. Although it focuses more on your personality and less on your career, the "Who am I?Test will show you things about yourself that you might not have known. It's a fun structure that looks like DNA.
The test works in a simple way. You receive a series of images and choose the one that is most relevant to you. While it may seem elementary, it is a unique strategy that is sure to teach you and put a smile on your face.
3. Myers-Briggs type indicator
It's the big boy. It's used in a ton of businesses at all levels. Yes, this is the test where companies ask you questions that determine your personality type and tell them how great a worker you will be.
It might sound intimidating, but this test is pretty accurate. And he doesn't focus on superficial scenarios. The test not only delves into how you act, but also what motivates you to work that way. This is a very complex test that you will likely take at some point in your life.
You can take the MBTI assessment with a certified administrator, or take a free version online.
4. Pymmetry
Imagine stepping into a job interview. You sit down and an HR associate walks into the room. They say you take a test called the Pymetrics test.
You're a little confused, but you're comfortable when they tell you it's a personality test that helps determine your work habits. Then when you start taking the test you are faced with mind games that test your problem solving skills.
It might surprise you, but that's what the The pymmetric test is all about.
A series of mind games and puzzles awaits you. It's a unique approach to personality testing and job testing that shakes up the formula for answering questions about your character.
5. Career strengths test
By focusing more on your professional skills, this test has a lot to offer. Instead of boring questions about work habits, this test delves deep into your strength in various job related fields.
Leadership, inductive reasoning, and structural visualization are all facets in which you will be measured. After taking the test, you will see what skills you are good at.
Once you get the results, a plethora of jobs will appear, including all of the major skills you have excelled at. This is a great test that may even surprise you with skills you didn't know you had.
6. The Big Five Personality Test
Do you work well with others? If you've ever thought about this skill and want to know how well you perform at it, this personality test is for you.
the Big Five Personality Test focuses on the way you work and how you communicate with others. Although this is a very focused test, its results should not be laughed at. This lets you know whether you should have a job that requires you to communicate with others all the time or a loner who does the job on your own.
Either way, this is a fantastic personality / career test.
7. Riso-Hudson Enneagram Type Indicator
The RHETI can easily be mistaken for Myers-Briggs, but it's a different test that examines what archetype you are.
Once you've answered the questions, you can fall into a variety of categories. You can be classified as a reformer, an enthusiast, or even a director.
One of the cool things you learn from this test is how you work with your colleagues. Best of all, it shows you how to improve in certain areas where you might have scored low.
Overall, this test offers a lot. This is one of the only tests that tries to help you improve the areas where you score low.
8. MAPP Career Assessment Test
In addition to the Myers-Briggs indicator, the MAPP career assessment is the next most important job and personality test you can take.
He encompasses a wide range of outcomes, ranging from your preferences for how to accomplish tasks to reasoning. It's a huge test, but worth it.
As with most of the tests on this list, that gives you a handful of job categories you'd be great at. This is a great test to take, and the results will help you determine what types of jobs you should apply for.
For most people, the right career is hard to find. However, these tests can help you find out what types of jobs you should be looking for. If you're willing to spend a little money and a little time, these tests will help you find not only the right career, but also the one that will make you happy.
p.s. Resumonk helps you create a beautiful CV and cover letter in minutes. Stand out from the crowd and increase your chances of landing the job of your dreams. Also check out these best remote jobs that we have picked from the web.