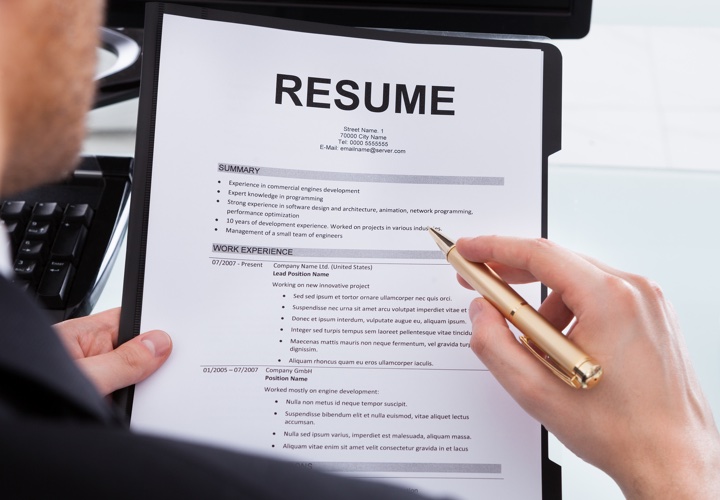 There are three basic types of resume formats: reverse chronological, functional, and hybrid.
Each of them plays a different role and highlights different skills and abilities. It is up to you to decide which one will present you as the best candidate for the particular position for which you are sending your CV.
Reverse chronological resume format
This is the most common resume format in the world. It showcases your skills and experience by listing your most recent job first and then the rest of your experience and education conforms.
Reverse Chronological Resumes can be used by anyone. The format is neat and organized, and it's easy to add and subtract experience from the document. However, this format might not be the best choice if you have gaps in your work history.
It is difficult to hide periods of unemployment. Also, since this format is so universal, you will need to do something more to stand out from other candidates applying for the same position. This is where Resumonk can be of great help. This will help you create an eye-catching and well-formatted CV easily.
Here is an example of a reverse chronological resume created using the Concrete template on Resumonk –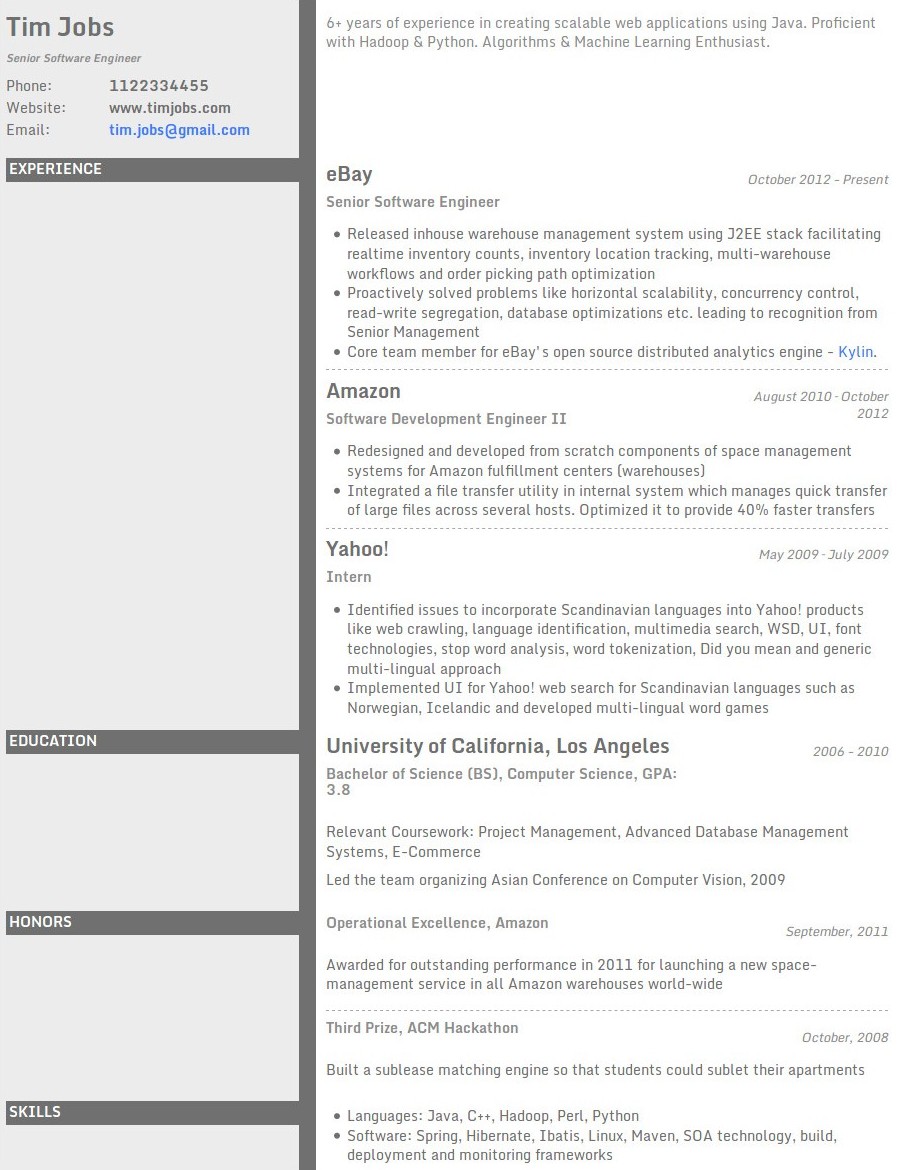 Functional CV format (competency-based)
When creating a functional resume, ignore the rules of the inverted chronological format and put all your skills and abilities at the top of the page. I hope you pick the skills that best represent what you will need for the job you are applying for, but if you want to showcase all of your skills, that is up to you. .
These skills generally fall into various categories, which can include supervisory skills, customer service skills, technical skills and beyond – anything that showcases your abilities will be the headers you want to highlight. evidence.
Under these headings, give more details than provide proof of your abilities. These can be listed as bullet points, making it easier for an employer to scan your resume for the skills and experience they want.
Even with a functional CV, you will still need to list your work experience and the places where you were previously employed. For gaps in your work history, there are different ways of explaining why you weren't working – full-time student, full-time parent, traveling – and you'll need to figure out which one is best for your situation.
Keep in mind that being too specific or too vague could make you a less than ideal potential employee for an employer.
One of the downsides of using the functional resume format is that it is unconventional. Therefore, not all employers or CV bots will be able to scan the document to see if you are qualified for the job. While this format showcases your skills, it doesn't show where and how you learned them. So it is possible that an employer feels that you are hiding something from them.
Using this format allows you to showcase your skills to show that you are the best fit for the job and allows employers to see those skills right off the bat. However, there are arguments that you should never use this format because various employers will not even review them.
Here is an example of a functional resume format created using Resumonk's Slim template: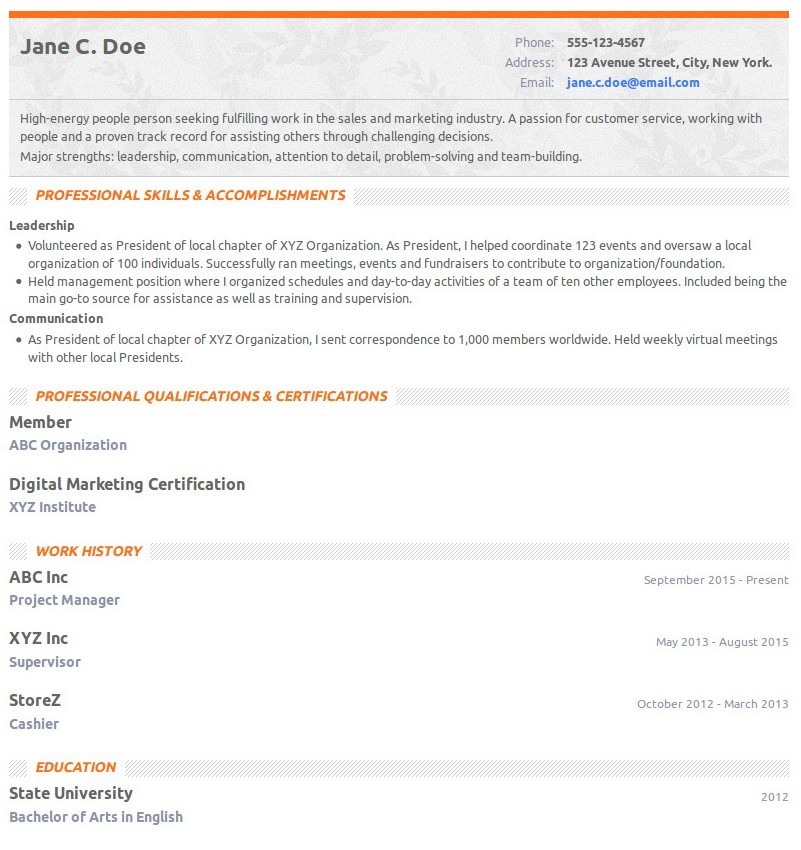 Hybrid CV Format
The hybrid format combines the reverse chronological and functional formats. This format benefits candidates who already have extensive work experience and who wish to showcase their experience and expertise. When formatting your hybrid resume, it is important to have a section that summarizes your qualifications and professional profile.
Your professional profile should briefly explain the skills you acquired during your previous work experience, while your qualification summary shows your accomplishments in applying those skills. Exactly how these sections look will be up to you, but keep in mind what the employer might be looking for and tailor your resume to what you think they would like to see.
The benefits of a hybrid resume are that it gives employers the traditional layout of an inverted chronological format with the added bonus of more information that showcases your skills and experiences. It can even make it easy for resume bots to scan your resume information and not reject it outright.
This type of format, like the reverse chronological format, can work for a variety of different applicants in a variety of fields. However, as each field is different and has its own nuances and expectations, find out what type of resume the employer prefers and adapt your CV to their specifications.
Deciding what type of resume format to use when applying for a job will depend on the information you are trying to highlight and the expectations of the industry you are applying for. Passing the initial scan is the most important first step, so make sure that your CV gives you the advantage of being read more in depth.